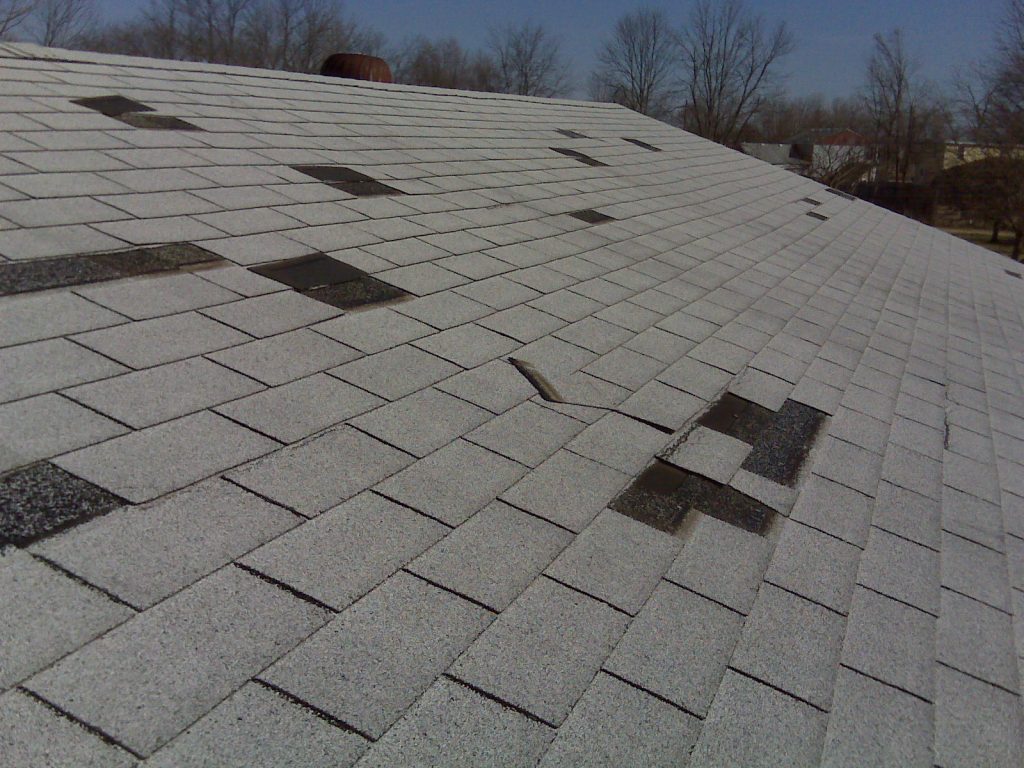 As a homeowner, one of the last things you want to see when you look up at the ceiling is a leak. While leaks that actively drip and require buckets to catch water happen more often in movies than in real life, it is not uncommon to notice a stain on your ceiling from water that has leaked in and pooled in a certain area. Whether your roof is old or new, here are some common reasons why your roof may be leaking:
1. Your roof is just old.
Over time, roofing materials age and become less effective as they are subjected to the elements – including harsh weather and strong UV rays. Inevitably, they will become brittle and dry over time, begin cracking, and thus are more likely to leak.
2. Cracked flashing.
Flashing are the thin pieces of metal installed under shingles and on the "joints" of your roof in order to create a water-resistant barrier. If flashing was installed and sealed with tar or caulk, the tar or caulk can corrode over time and the flashing can "crack." Wind or rain can also wear flashing over time.
3. Broken shingles.
High winds, heavy rains, and flying debris can break shingles or lift them off your home. If you see missing shingles on your roof (look for different-colored patches) or have shingles lying about in your lawn, this is likely the source of your leak.
4. Your roof slope is too flat.
The pitch of your roof should be at least 4:12 for the installation of asphalt shingles. If it is lower than that and you have asphalt shingles, your roof is much more likely to leak. Other flat roofing materials (e.g., EPDM) should be used to properly seal low-pitch roofs.
5. Improperly sealed valleys.
Valleys are the areas where two planes of the roof meet. Rainwater runs down these valleys, so it is important that they are sealed properly. If they are not, rain water can infiltrate inside the home and becomes noticeable as wet spots that correspond with the seams of your roof. In addition to improper sealing, rain, ice and snow can also erode the sealants that keep water out.
6. Cracked vent boots.
Roof vents look like small pipes sticking out of your house. These vents are typically sealed with flashing around the opening and then a rubber "boot" over the vent. This boot can crack as it is exposed to harsh UV lights, making it more susceptible to leaks.
7. Wind driven rain.
Sometimes, high winds during a rain storm can cause a situation in which the rain comes down at an exaggerated angle (almost sideways), making it more likely that the rain can get in vents or in at the undersides of the roof, all of which are normally protected. This is a rare situation and after the storm is over, the problem should cease.
8. Improperly installed skylights.
Sometimes the flashing around the skylight was installed or sealed improperly. Alternatively, when the skylight was installed, it could have been improperly measured and fitted, leaving a gap that allows water to seep in. It's easy to spot these leaks as they typically result in wet spots around the sky light.
9. Clogged gutters
. If leaves and debris have clogged your gutters, rainwater will begin to pool in the gutter and is more likely to seep through any cracks.
10. Condensation in your attic
. When your attic is trapped between steady indoor temperatures and extreme outdoor temperatures (e.g., very hot summers or very cold winters), condensation can form, moisture will accumulate, and a leak may start. These leaks often are accompanied by a strong mold or mildew odor.
Want to learn more about roof leaks and what can cause damage to your property?
Contact
one of our specialist today for more information or a free inspection.